HBO Euphoria | Labrinth X Mini Mart


ART DIRECTOR / DESIGNER
Studio Kamp Grizzly
Client HBO Euphoria
Motion Designer Franky Martin
Other Designers Ty Modeleski, Judd Ortiz
Creavite Director Justin Morris
Producer Jeremy Schneier
Project Manager Annie Arehart
Video Editor Matt Taylor
Post Production Coordinator Mamie-Claire Cornelius
Director Christopher Ranson
DP David Wright


To celebrate Labrinth's Emmy nod for Euphoria's "Outstanding Music Composition", we created a space for him to revisit the series' anthemic score. We endeavored to create an immersive performance inspired by the series iconic visuals and recurring convenience store setting.


We brought this experience to life with type driven and textural neon vignettes mixed with some of Season 1's most memorable scenes. The Euphoria Mini Mart was born.





"The Euphoria Mini Mart presents Labrinth" went live on YouTube Premieres. The immersive music experience was a rejuvenated approach, elevating the "live from home" performance model we've come to know during quarantine 2020.

We were inspired by an immersive world that we could create when the camera traveled through a neon tube's molecular world. This thinking brought the bulk of the set graphics to life, creating ambient vibes that we could mix in between more frantic type-driven moments and episode clips.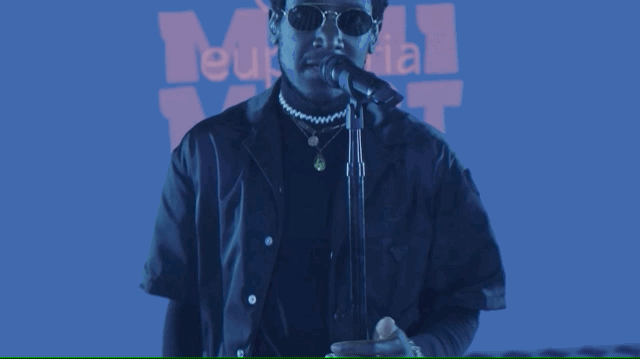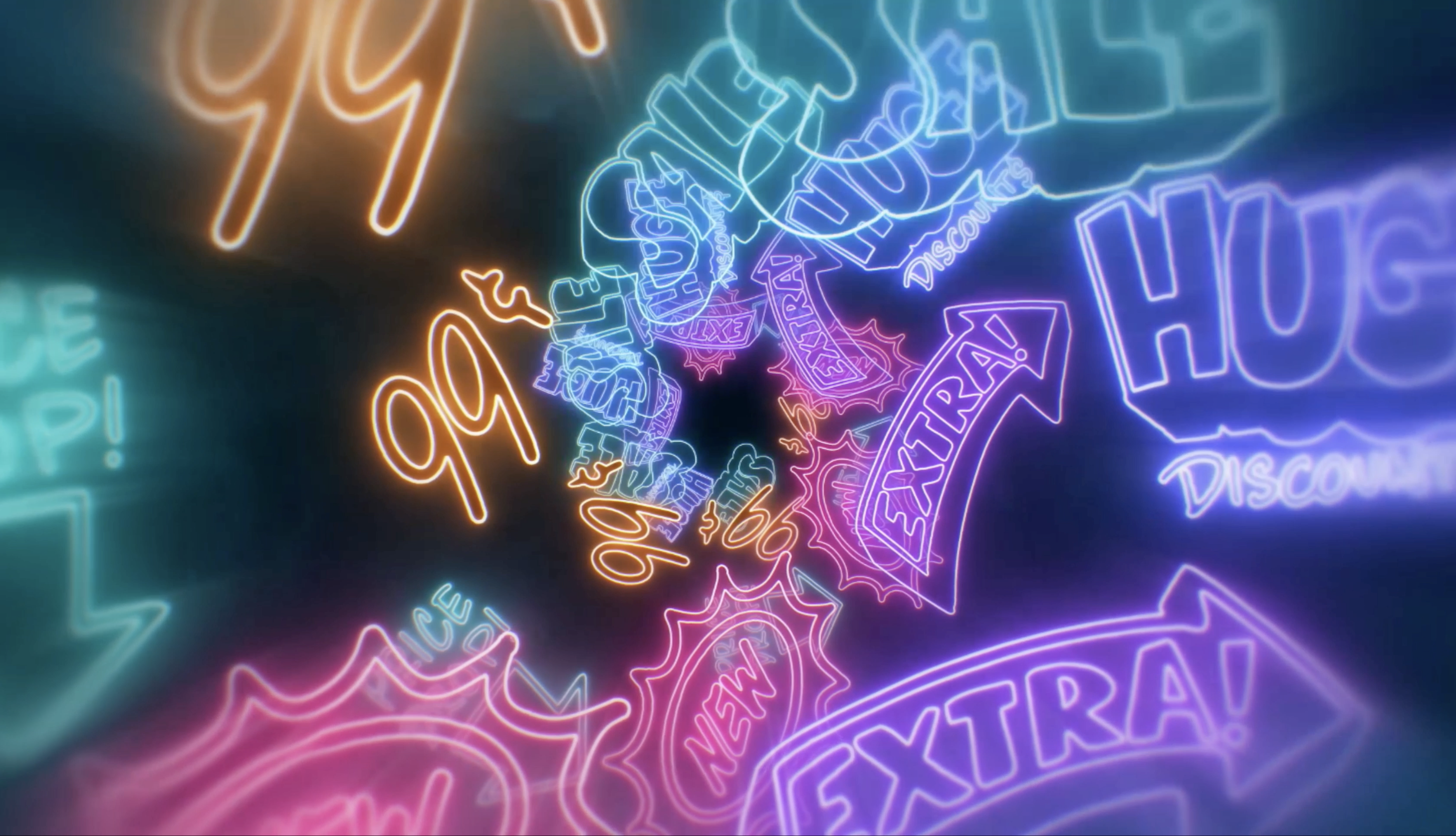 Sale stickers and price tags tiled
into textural grids of colorful shapes.
Our simple set build heroed the set graphics on a massive LED wall that acted as Labrinth's backdrop for the performance. We opted for a simple nod to convenience stores by incorporating a black and white tiled vinyl floor, which gave the space more visual interest, especially when it caught the reflection in Labrinth's sunglasses. To further tie to the series' aesthetic, we lit the set with ambient gel lighting creating an immersive surreal space for Labrinth's inspired performance.